contact us
YUHUAN JIANQIAO METAL PRODUCTS CO.,LTD
Tel:86-576-87105731 87130505
Fax:86-576-87168333
E-mail:
jack@janqao.com
ADD:Yuhuan county,zhejiang province,qinggang xiaqiu industrial estate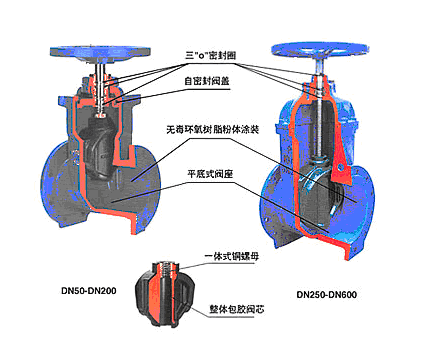 Gas ball valve sealing
There is a relatively common valve in the natural gas pipeline. Because of its special use, the gas ball valve has higher requirements for sealing performance. How does it ensure its sealing performance?
In the design of the valve seat structure of the gas ball valve, there are generally two ways, such as the design of the downstream valve seat self-discharge design and the double piston effect. For the first valve seat design, in its closed state, when its line pressure acts on the outer surface of its upstream seat ring, its seat will be pressed against its ball, and if its medium leaks from its upstream to its valve Inside the chamber, when the internal pressure of the valve chamber is higher than the pressure of its downstream line, the associated valve seat downstream will press its valve chamber pressure downstream to vent it. In the case of the second type of valve seat, the pressure is normally applied to the outside of the end of the seat ring of the valve seat, so that the sealing ring is pressed against the valve body to generate a corresponding pressing force, so that A relatively reliable sealing structure is formed between the sealing ring and the valve body.
Even if the valve seat has leaked, its pressure will directly enter the inside of its valve body, directly acting on the inside of its upstream sealing surface, and exerting a pressing force on its seat seal to make its seat The sealing ring is slowly approached to its valve body to form a relatively reliable and effective sealing structure to ensure its sealing performance.