contact us
YUHUAN JIANQIAO METAL PRODUCTS CO.,LTD
Tel:86-576-87105731 87130505
Fax:86-576-87168333
E-mail:
jack@janqao.com
ADD:Yuhuan county,zhejiang province,qinggang xiaqiu industrial estate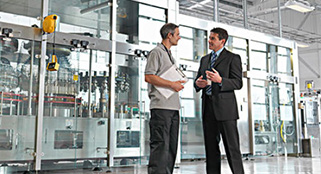 How to deal with internal leakage of fire valve
Fire-fighting valves are an important accessory for industrial and construction pipeline control. The main control products are high-precision, especially for the control of flow. At present, it is widely used in industrialized control systems. In the course of use, various problems often plague us. Today, we mainly talk about the causes and treatment methods of internal leakage of fire valves.
1. From the analysis of the cause and solution of the problem, the maintenance/repair personnel may cause internal leakage of the electric control valve due to the influence of the process during processing or assembly. At this time, it is mainly due to the comparison of the fixed limit switch. The action, in the continuous scouring and mode of the regulating valve while controlling the medium, will cause the valve to close and cause endoleak. In this case, we should mainly adjust the position of the limit switch to solve this phenomenon.
2, fire valve improperly caused by internal leakage caused by debugging. Due to the failure of the electric control valve in the control part, the valve's limit switch, over-torque switch and other reasons lead to wear or corrosion of the sealing surface, which may also cause internal leakage. In this regard, we should still work hard to adjust the limit switch.
3. Since the zero setting of the electric actuator is not accurate, this is the end leakage caused by the valve not being fully closed. The main adjustment method is to manually close the valve, or turn it back halfway after manually closing the valve, etc., to adjust the adjustment limit.
4. The valve is a push-down type. If the thrust of the actuator is not large enough, the valve will not be fully closed and end leakage will occur. The main solution is to replace the actuator with a large thrust to solve.
The leading products of Jiangsu Liangzheng Valve Co., Ltd. are: ball valve, butterfly valve, globe valve, check valve, slab gate valve, etc. From selection of materials to finished products, the company uses international advanced management mode to achieve professional, automated, standardized and procedural production. The company insists on technological innovation as the development orientation of the enterprise, optimizes the product structure, and guarantees the quality and speed of new product development and production.